Advancing the forefront of innovative design, the Navitor™ Transcatheter Aortic Valve Implantation (TAVI) System combines the smart sealing Navitor™ valve with the stability and accuracy of the FlexNav™ delivery system to achieve excellent clinical outcomes in patients with aortic stenosis.
SMART SEALING. EXCEPTIONAL STABILITY. UNCOMPROMISED ACCESS.
Navitor™ TAVI system offers intelligent design advantages, including smart paravalvular leak (PVL)-sealing NaviSeal™ Cuff, stable and accurate placement, exceptional single-digit gradients,1,2 and uncompromised small vessel access and coronary access to consistently achieve excellent outcomes across a spectrum of routine to challenging anatomies.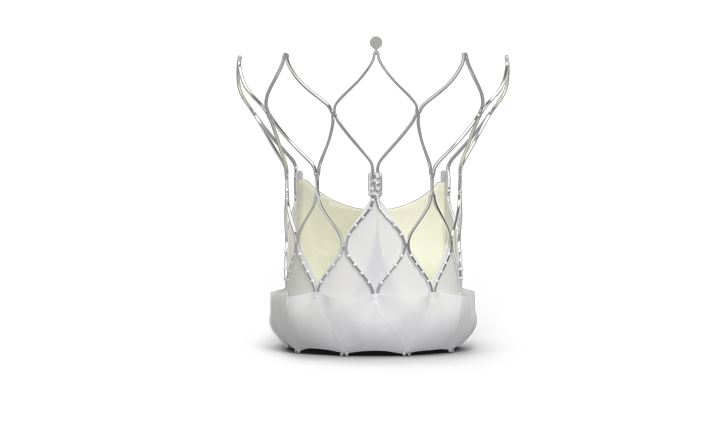 DESIGN
Smart PVL-sealing NaviSeal Cuff
Exceptional single-digit gradients1
Uncompromised coronary access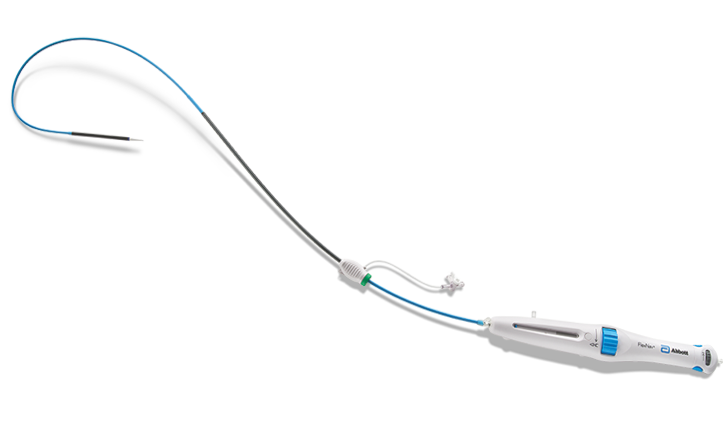 STABILITY AND ACCURACY
Low profile 5.0 mm minimum vessel diameter for uncompromised small vessel access
Enhanced flexibility for excellent deliverability
Stable deployment and accurate valve placement
EXCELLENT OUTCOMES IN CLINICAL TRIAL RESULTS | 30-DAY1,2



DISCOVER FEATURES AND BENEFITS
OF THE NAVITOR™ TAVI SYSTEM.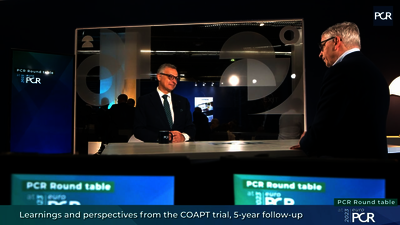 EuroPCR 2023: COAPT 5-year follow-up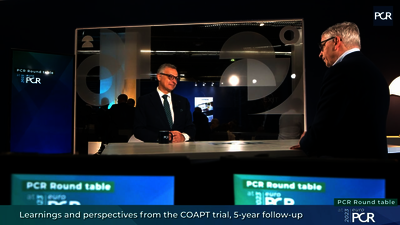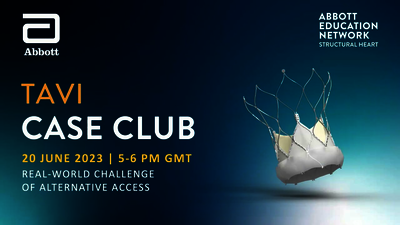 TAVI Case-Club – Alternative access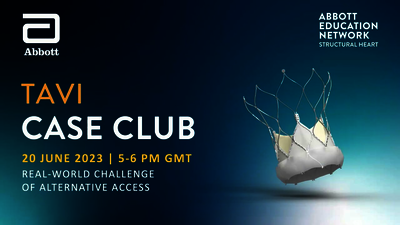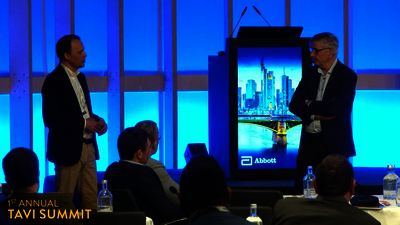 TAVI 2023: The next level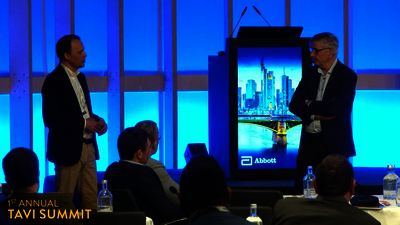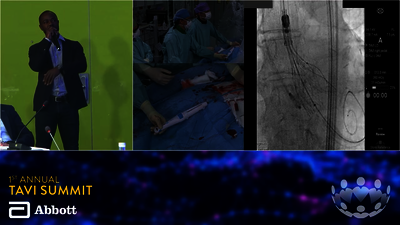 TAVI 2023: Optimizing TAVI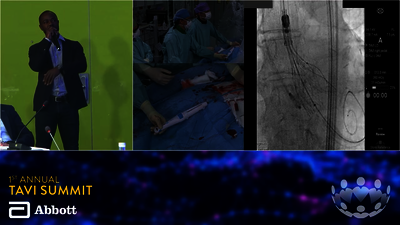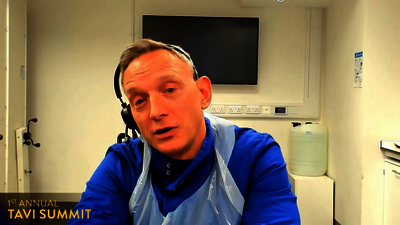 TAVI Summit 2023: Morphology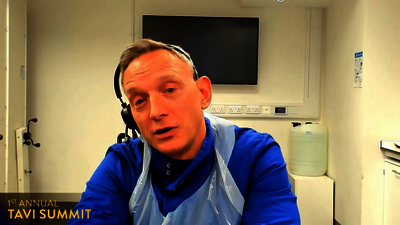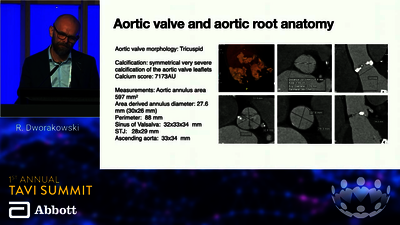 TAVI 2023: Calcified valve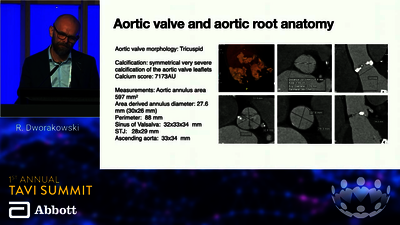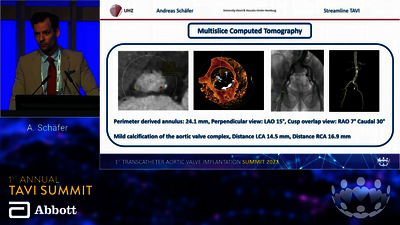 TAVI Summit 2023: Streamline implantation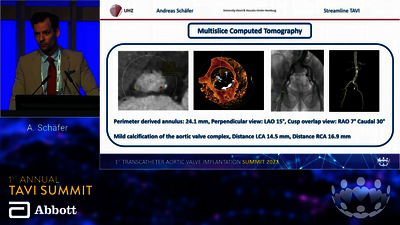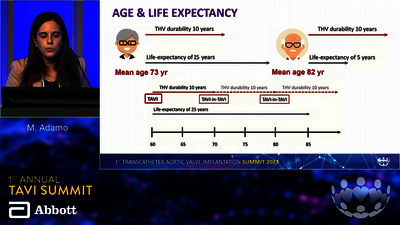 TAVI 2023: Younger patients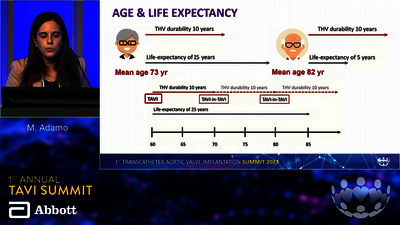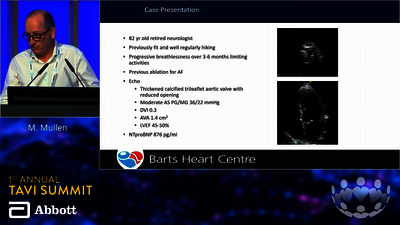 TAVI Summit 2023: AS with HF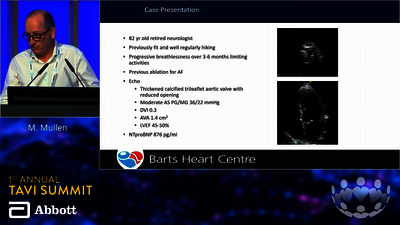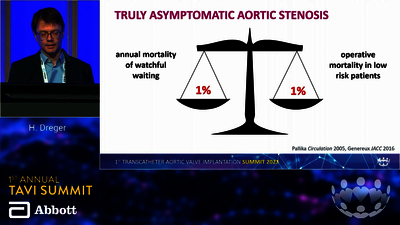 TAVI Summit 2023: Aortic stenosis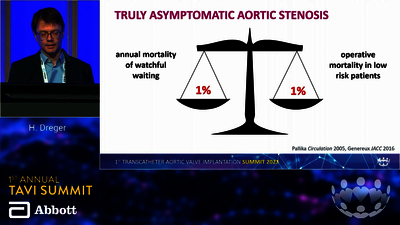 References
Søndergaard L, Walton AS, Worthley SG, et al. Thirty-day and one-year outcomes of the Navitor transcatheter heart valve in patients with aortic stenosis: the prospective, multicentre, global PORTICO NG study. Eurointervention 2023;EIJ-D-22-01108. eurointervention.pcronline.com/article/thirty-day-and-one-year-outcomes-of-thenavitor-transcatheter-heart-valve-in-patients-with-aortic-stenosis-the-prospective-multicentre-global-portico-ng-study.
Søndergaard, L. 30-day outcomes from a next generation TAVI device with an active sealing cuff. Presented at: EuroPCR conference; May 18–20, 2021.
Pibarot P, Hahn RT, Weissman NJ, et al. Assessment of paravalvular regurgitation following TAVR: a proposal of unifying grading scheme. JACC Cardiovasc Imaging. 2015;8(3):340–360.
doi.org/10.1016/j.jcmg.2015.01.008.
Frater RWM, Seifter E, Liao K, et al. Advances in Anticalcific and Antidegenerative Treatment of Heart Valve Bioprostheses. Austin, TX: Silent Partners Inc; 1997:105–114.
Kelly SJ, Ogle, MF, Carlyle WC, et al. Biocompatibility and calcification of bioprosthetic heart valves. Society for biomaterials. Sixth World Biomaterials Congress Transaction. 2000;13534.
Vyavahare N, Hirsch D, Lerner E, et al. Prevention of bioprosthetic heart valve calcification by ethanol preincubation: efficacy and mechanisms. Circulation.
1997;95(2):479–488. doi.org/10.1161/01.CIR.95.2.479.
Vyavahare N, Hirsch D, Lerner E, et al. Prevention of calcification of glutaraldehyde-crosslinked porcine aortic cusps by ethanol preincubation: mechanistic studies of protein structure and water-biomaterial relationships. J Biomed Mater Res. 1998;40(4):577–585.https://doi.org/10.1002/(SICI)1097-4636(19980615)40:4%3C577::AID-JBM9%3E3.0.CO;2-C.
Gross JM. Calcification of bioprosthetic heart valves and its assessment. J Thorac Cardiovasc Surg. 2003;125:S6–8. doi.org/10.1067/mtc.2003.208.
Tod TJ, Dove JS. The association of bound aldehyde content with bioprosthetic tissue calcification. J Mater Sci: Mater Med. 2016;27:8.
doi.org/10.1007/s10856-015-5623-z.
Meuris B, De Praetere H, Strasly M, et al. A novel tissue treatment to reduce mineralization of bovine pericardial heart valves. JTCVS. 2018;156(1):197–206. doi.org/10.1016/j.jtcvs.2018.01.099.
Data on file at Abbott. 90664679
Medtronic CoreValve Evolut‡ PRO Instructions for Use.
Navitor™ TAVI System Instructions for Use.
Boston Scientific ACURATE neo2‡ Instructions for Use.
Boston Scientific iSleeve‡ Instructions for Use.
Edwards Sapien‡ 3 Instructions for Use.
Koehler Sapien‡ 3 eSheath OD BMRI 2015.
Abbott data on file 90368819.
Abbott data on file 90346620.
Portico™ TAVI System Instructions for Use
‡Indicates a third-party trademark, which is the property of its respective owner.

Caution: These products are intended for use by or under the direction of a physician. Prior to use, reference the Instructions for Use, inside the product carton (when available)or at eifu.abbottvascular.com or at medical.abbott/manuals for more detailed information on Indications, Contraindications, Warnings, Precautions.
Illustrations are artist's representations only and should not be considered as engineering drawings or photographs. Photos on file at Abbott.