Atrial fibrillation (AF) is associated with a 5-fold increase in the risk of ischemic stroke.1 Left atrial appendage (LAA) closure reduces the risk of stroke in non-valvular AF (NVAF) patients who are seeking an alternative to oral anticoagulants.2,3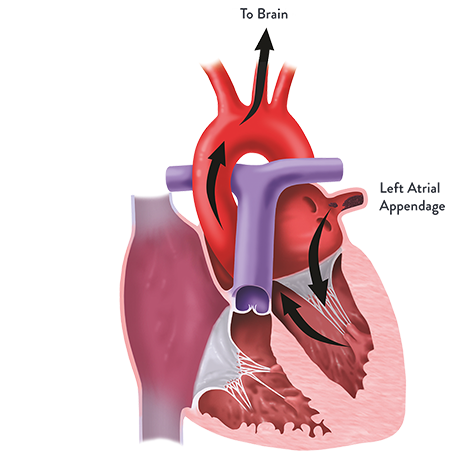 AF AND THE LEFT ATRIAL APPENDAGE
Because the upper chambers of the heart (atria) are unable to contract properly in patients with atrial fibrillation (AF), clots are able to form. A common site for clot formation is the left atrial appendage (LAA), which is attached to the left atrium. More than 90% of strokes in people with non-valvular AF (NVAF) are caused by blood clots formed in the LAA.4,5

FIND OUT MORE ABOUT: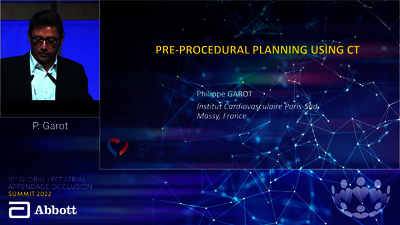 LAAO Summit 2022: CT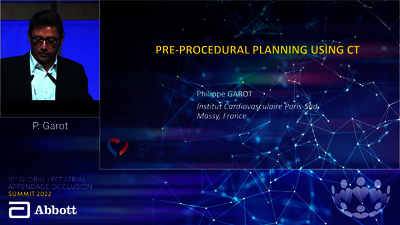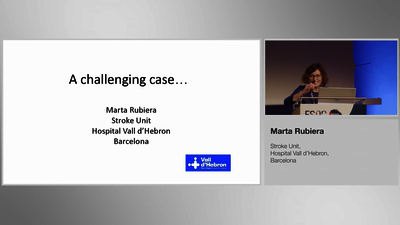 ESOC 2023: LAAO case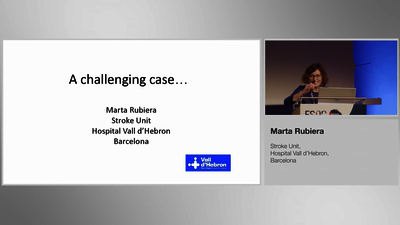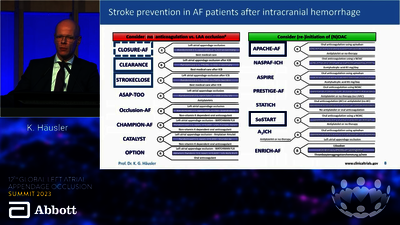 LAAO Summit 2023: Neurology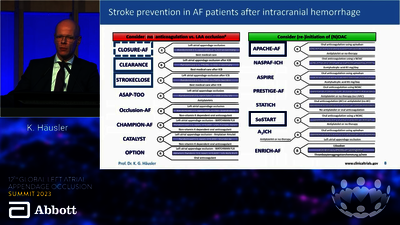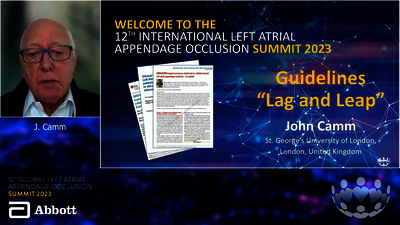 LAAO Summit 2023: Lag and leap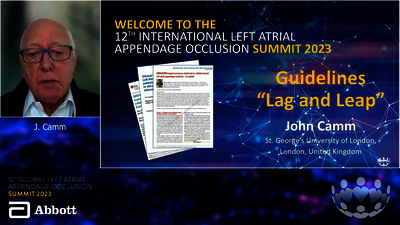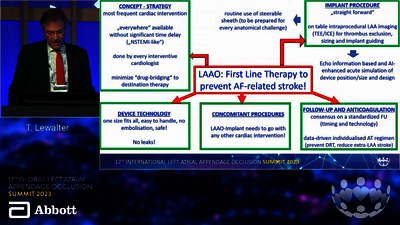 LAAO Summit 2023: Future perspectives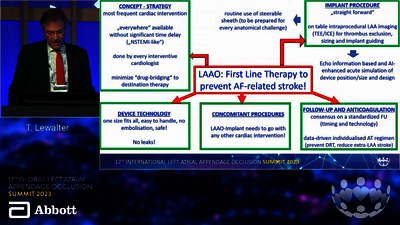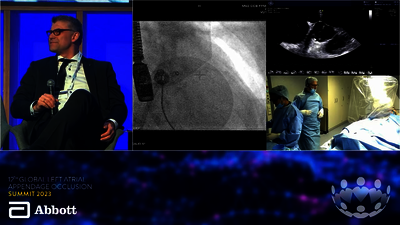 LAAO Summit 2023: Live case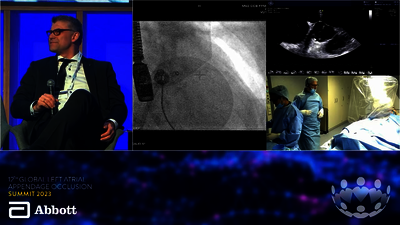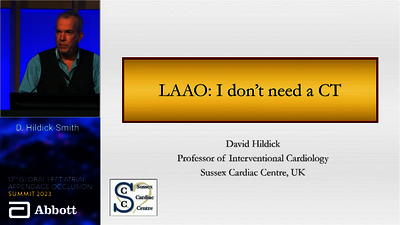 LAAO Summit 2023: CT or no-CT?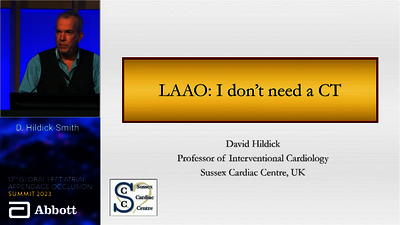 LAAO Summit 2023: Tips and tricks – Panel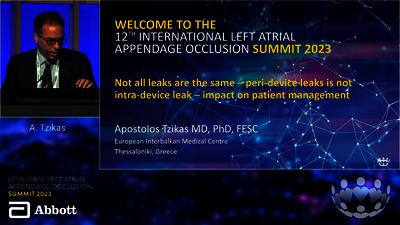 LAAO Summit 2023: Leaks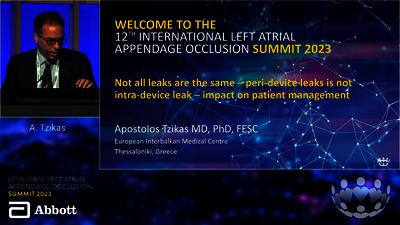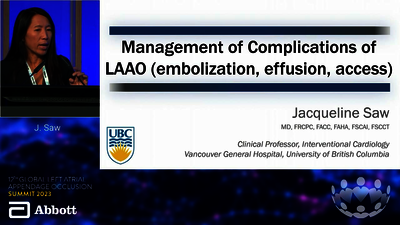 LAAO Summit 2023: Complications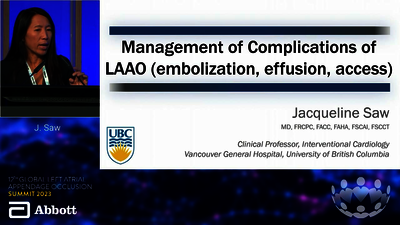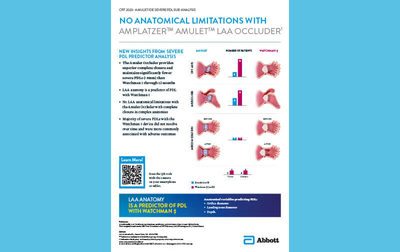 PDL Analysis Summary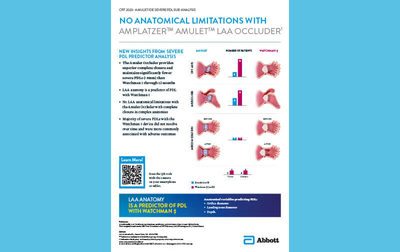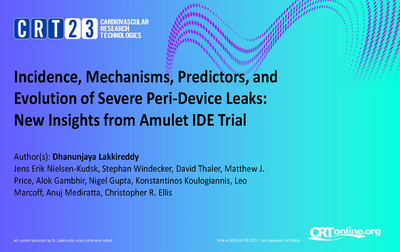 PDL Technical Analysis by Dr. Lakkiredy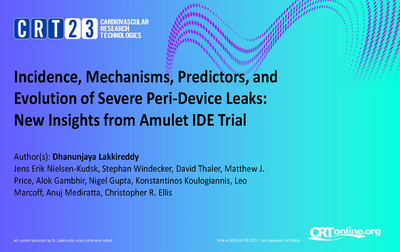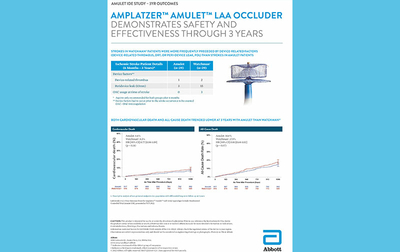 Amulet IDE Results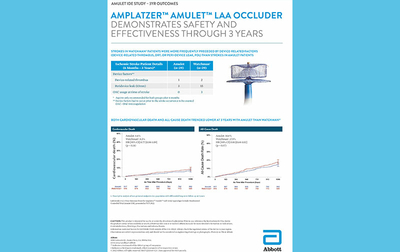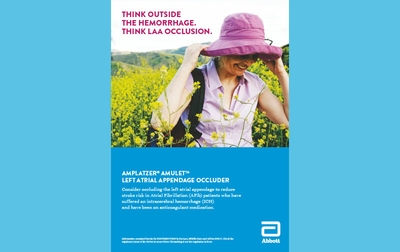 LAAO Neuro Brochure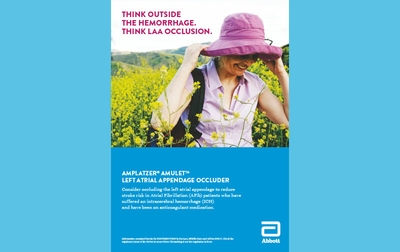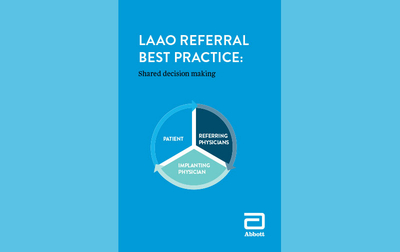 LAAO Referral Brochure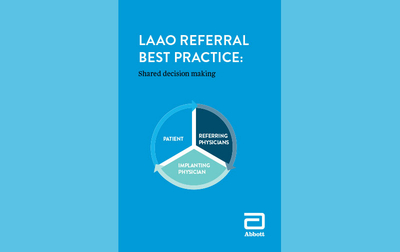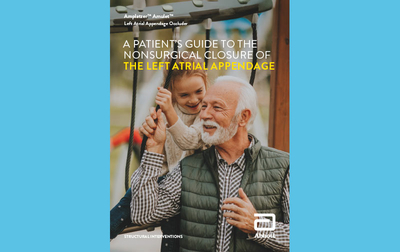 LAAO Patient Guide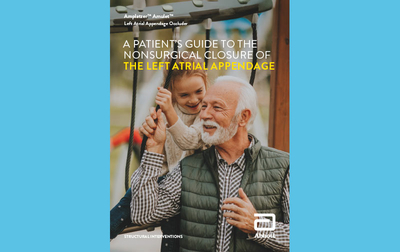 Nephrologist LAA Therapy Deck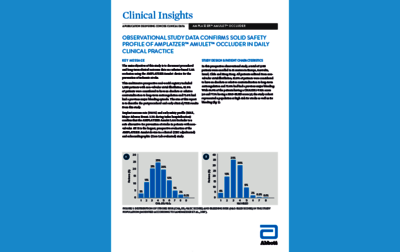 Clinical insights: Amulet™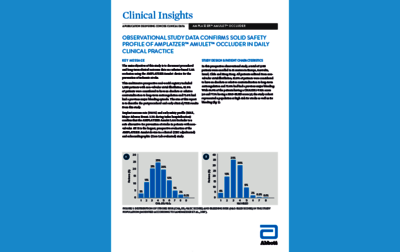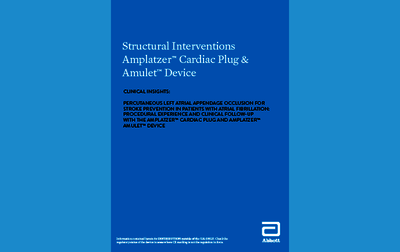 Clinical insights: LAAO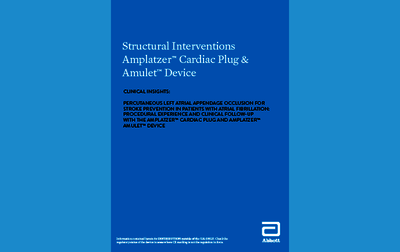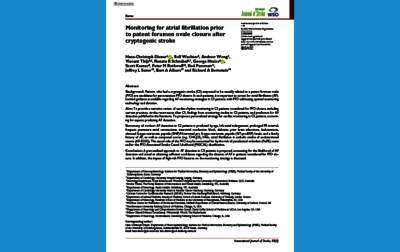 Monitoring for AF prior to PFO closure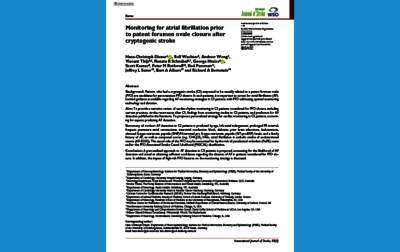 References
Fuster V, Rydén LE, Cannom DS, et al. ACC/AHA/ESC Practice Guidelines for the Management of Patients with Atrial Fibrillation. Circulation. 2006;114(7):700–752.
doi.org/10.1161/CIRCULATIONAHA.106.177292.
Amplatzer™ Amulet™ LAA Occluder Instructions for Use.
Lakkireddy D, Thaler D, Ellis CR, et al. Amplatzer Amulet Left Atrial Appendage Occluder versus Watchman device for stroke prophylaxis (Amulet IDE): A randomized controlled trial. Circulation. 2021;144(19):1543–1552. doi.org/10.1161/CIRCULATIONAHA.121.057063.
Yaghi S, Song C, Gray WA, et al. Left atrial appendage function and stroke risk. Stroke. 2015;46(12):3554–3559. doi.org/10.1161/STROKEAHA.115.011273.
Blackshear JL, Odell JA. Appendage obliteration to reduce stroke in cardiac surgical patients with atrial fibrillation. Ann Thorac Surg. 1996;61(2):755–759. doi.org/10.1016/0003-4975(95)00887-X.
Heart Rhythm Society. (2019). Complications from Atrial Fibrillation. Accessed August 21, 2021.
Suradi HS, Hijazi ZM. Left atrial appendage closure: outcomes and challenges. Neth Heart J. 2017;25(2):143–151. doi.org/10.1007/s12471-016-0929-0.
Baman JR, Mansour M, Heist EK, et al. Percutaneous left atrial appendage occlusion in the prevention of stroke in atrial fibrillation: a systematic review. Heart Fail Rev. 2018;23(2):191–208. doi.org/10.1007/s10741-018-9681-4.
Kakkar AK, Mueller I, Bassand JP, et al. Risk profiles and antithrombotic treatment of patients newly diagnosed with atrial fibrillation at risk of stroke: perspectives from the international, observational, prospective GARFIELD registry. PLOS ONE. 2013;8(5):e63479. doi.org/10.1371/journal.pone.0063479.